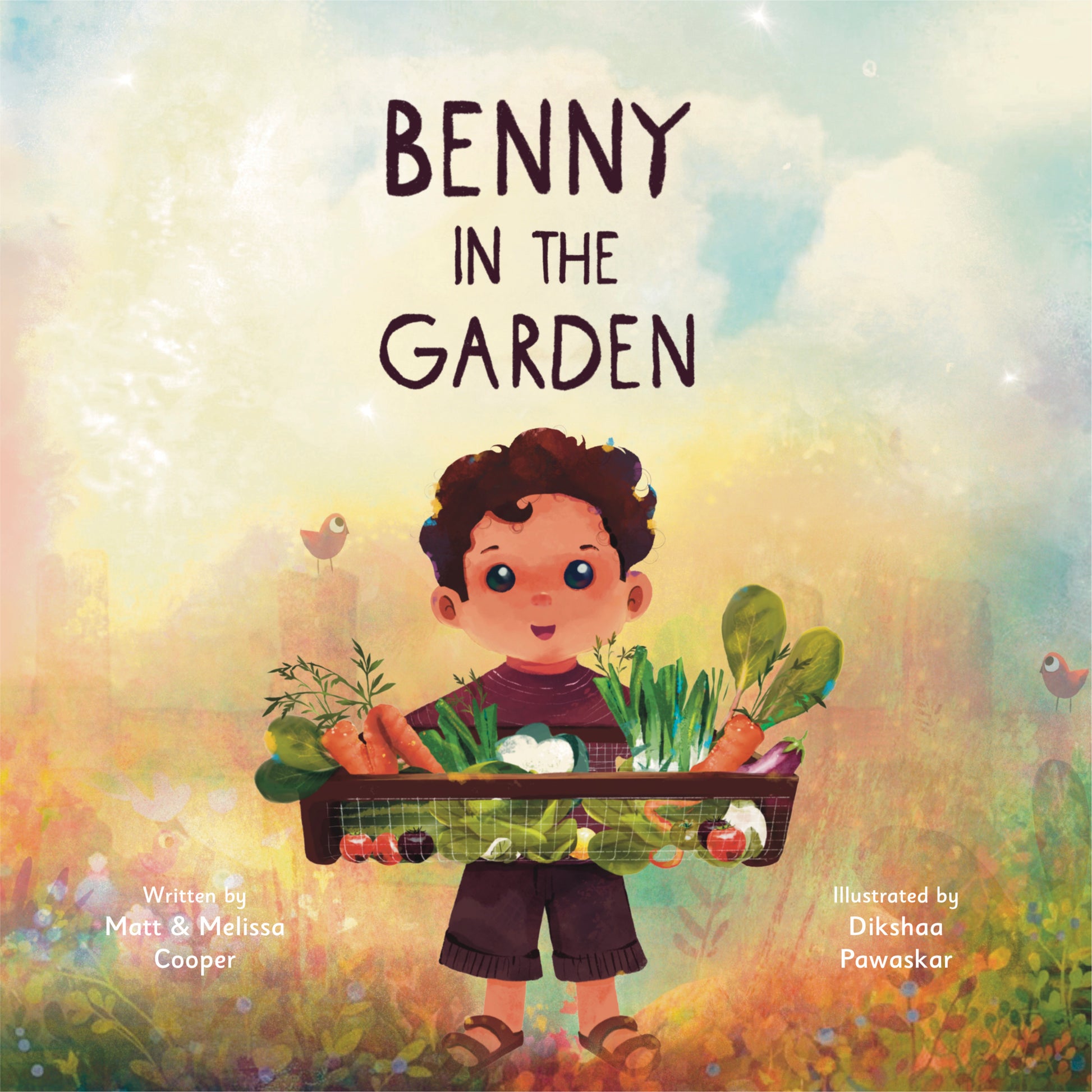 "Benny In The Garden" Hardback Picture Book
Regular price
$16.99 USD
Sale price
$11.89 USD
Unit price
per
Sale
Sold out
The garden is full, it's all so exciting! "Benny In The Garden" is a children's picture book about embracing the unexpected and appreciating uniqueness. After growing his own fruits and vegetables, Benny is surprised to see that his crops look different than he expected. Did he do something wrong?  Between wonky carrots, not-so-big melons, and even a purple tomato, follow along in this heartwarming garden children's book that's perfect for any little grower in your life. Click "View Full Details" below to see product preview. Release date: 3/27/23.
Share
View full details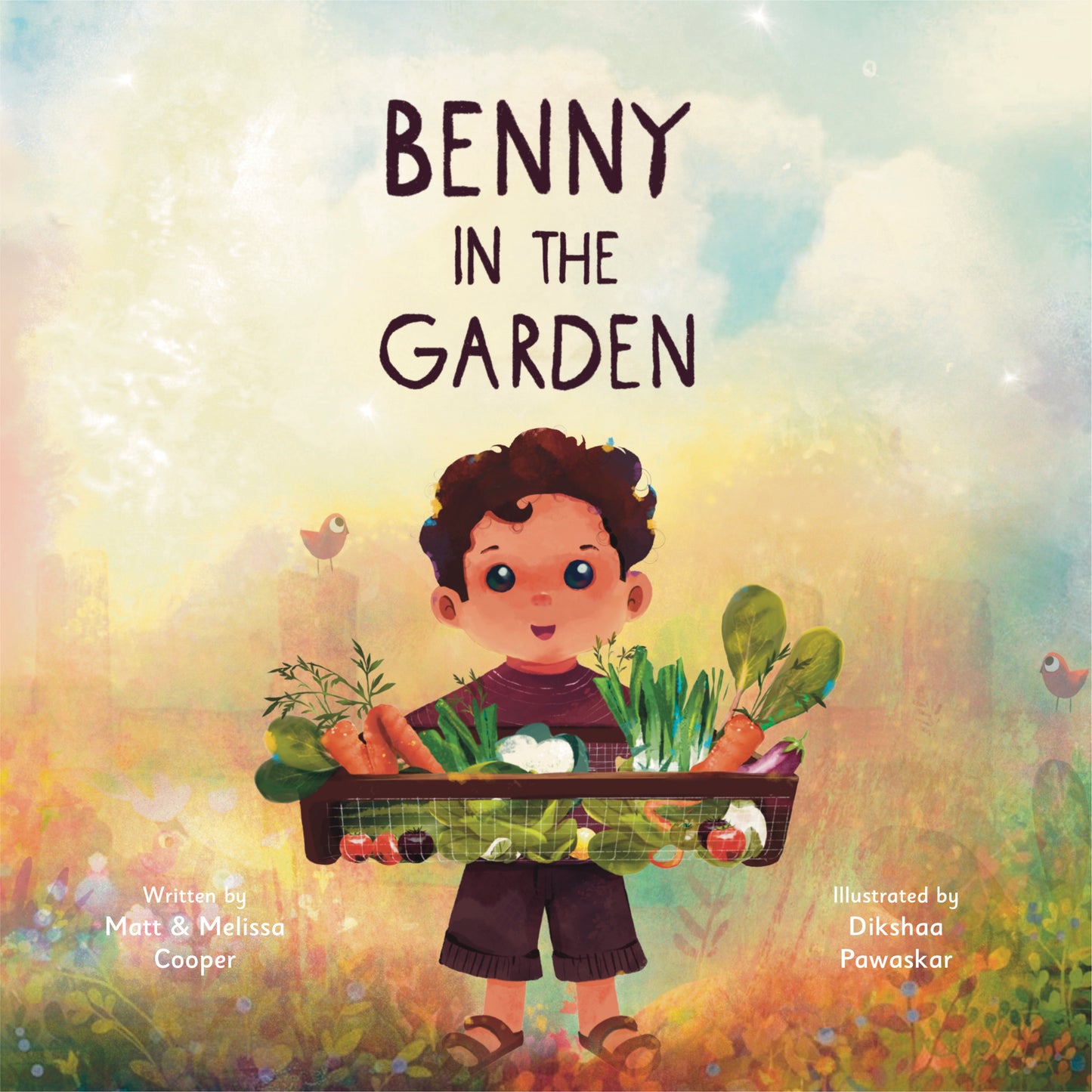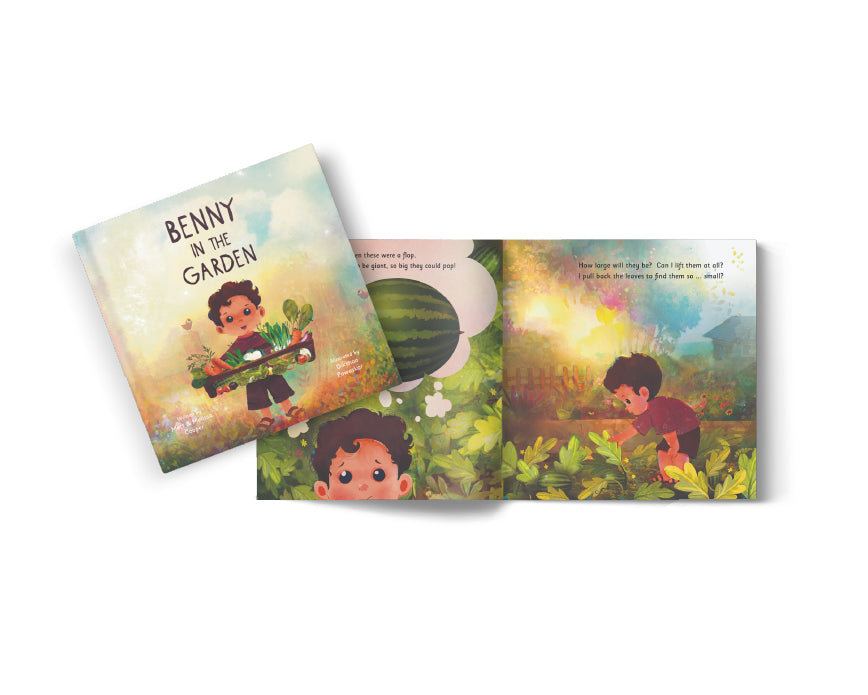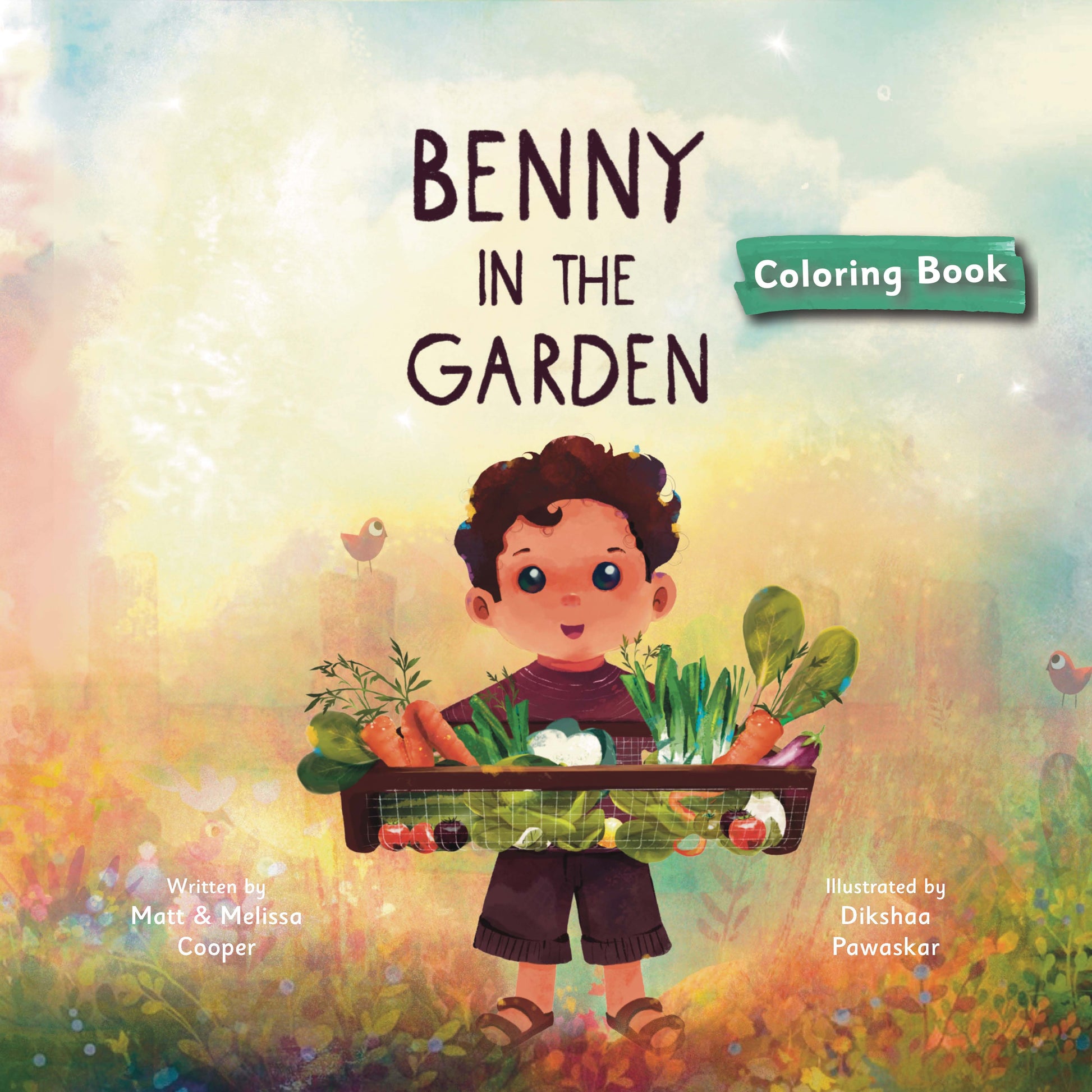 "Benny In The Garden" Coloring Book
Regular price
$4.99 USD
Sale price
$3.49 USD
Unit price
per
Sale
Sold out
Get ready to join Benny on his adventure in the garden with our new coloring book! This beautifully illustrated coloring book version brings the garden to life for little readers as they color along with the story. With thick, high-quality paper, readers can use a variety of coloring materials without any worries of bleed-through, perfect for showing off their creations with friends and family!
Share
View full details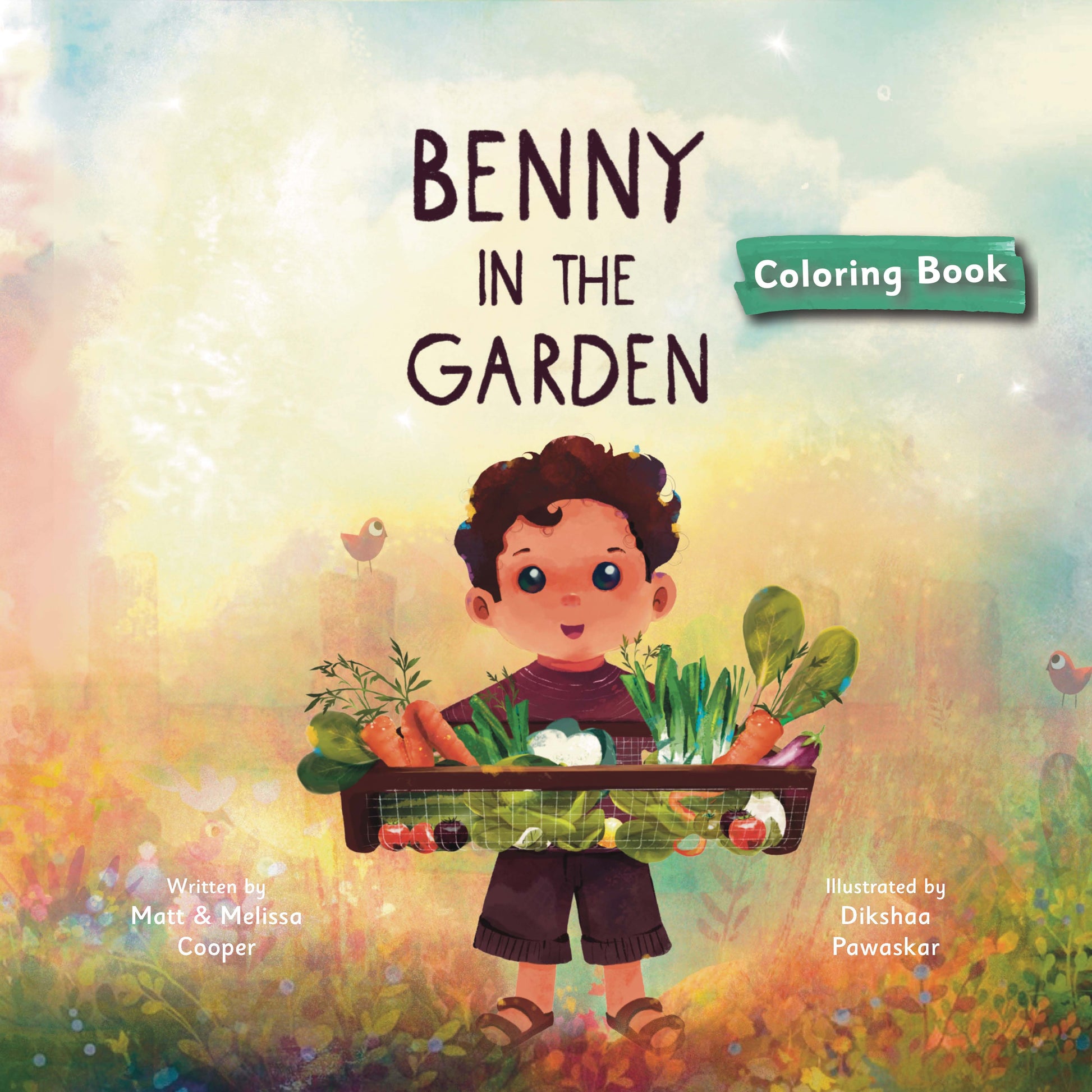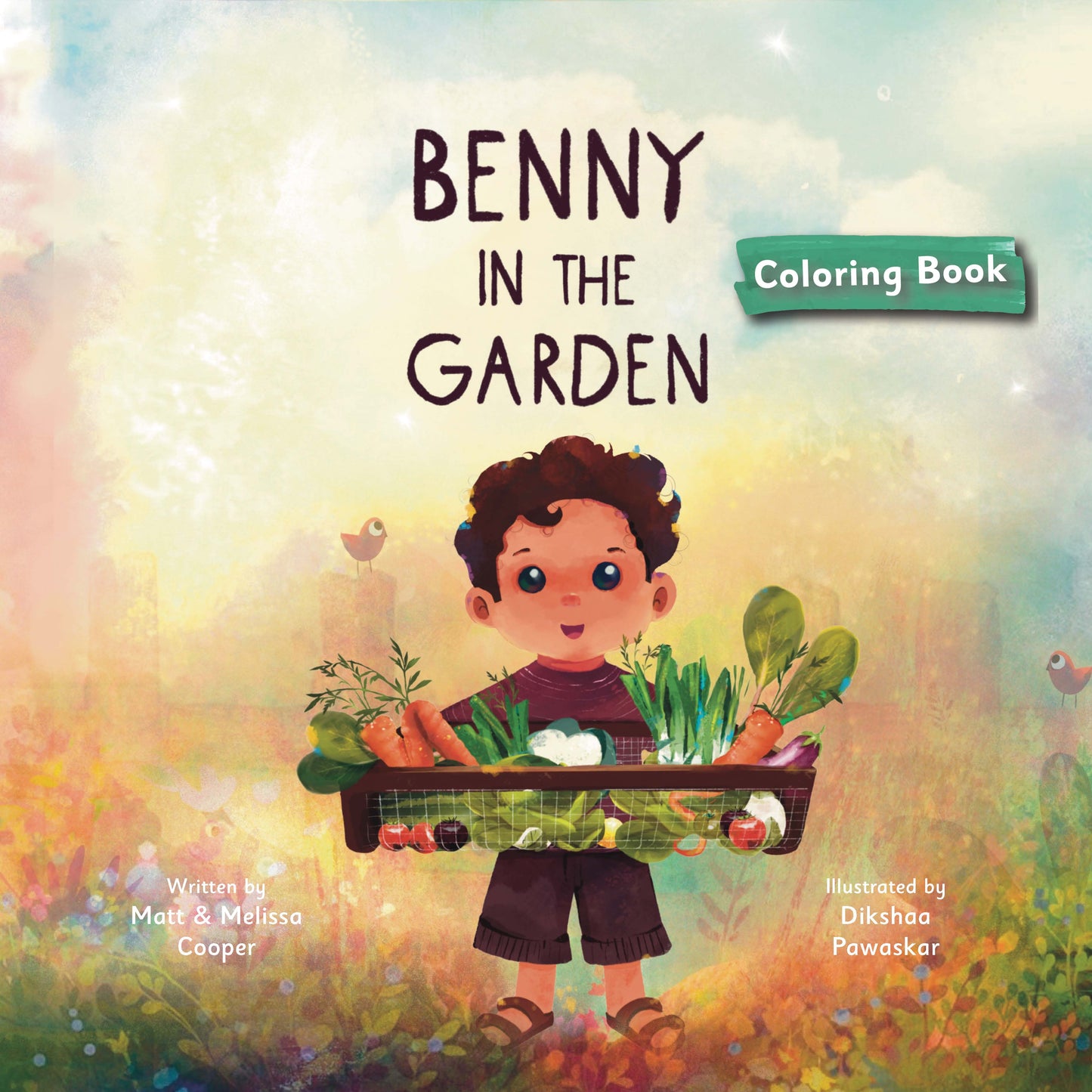 "Benny In The Garden" Hardcover & Coloring Book Bundle
Regular price
$19.99 USD
Sale price
$13.99 USD
Unit price
per
Sale
Sold out
Get both the hardcover and the coloring book of "Benny In The Garden" at a discounted price in this exclusive launch month bundle!
Share
View full details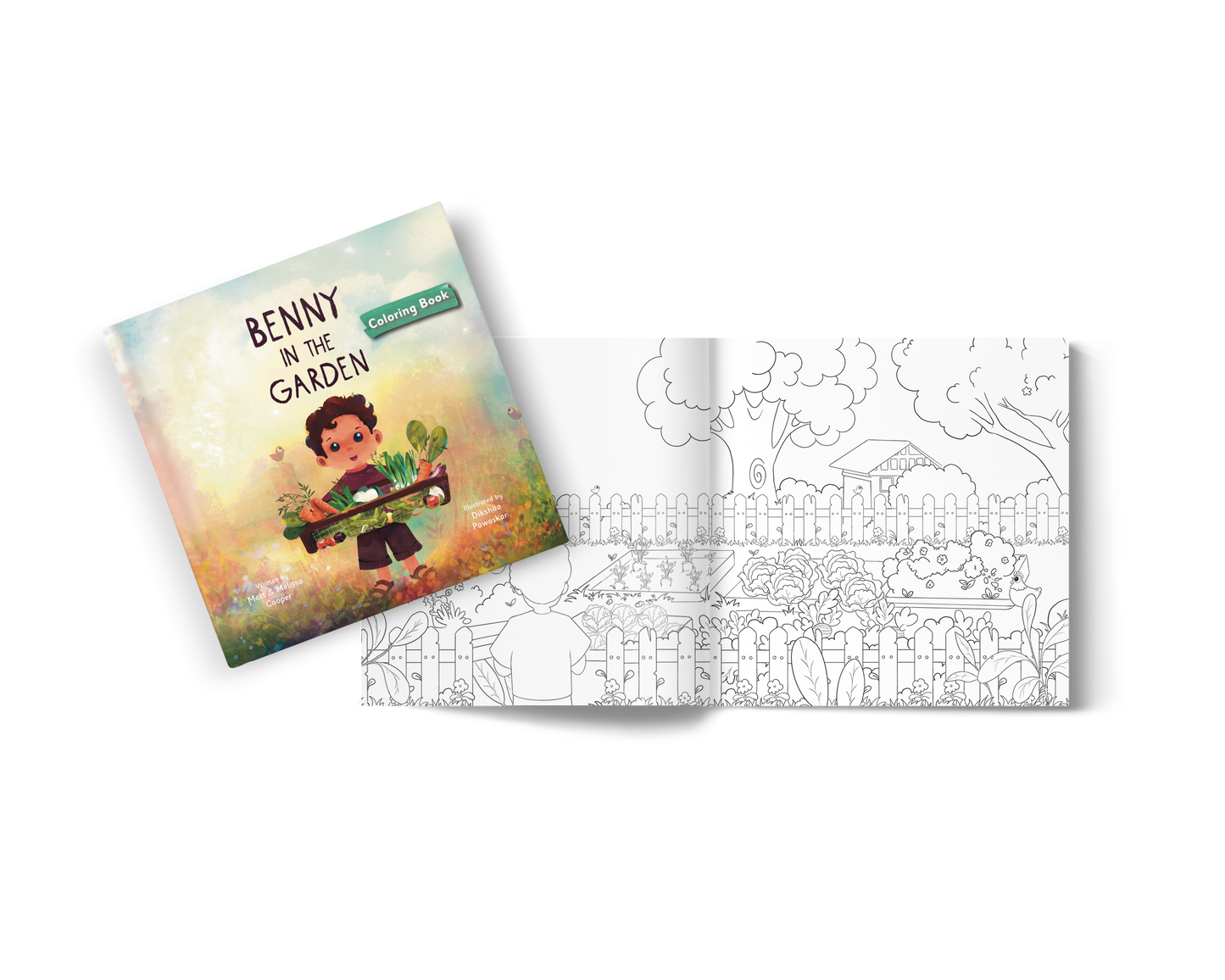 Little readers love our books. You will too!
Upcoming Events - May & June '23
5/1-5/2 - Holcomb Elementary, Fayetteville, AR 8:30AM
5/5 - Gravette Public Park StoryWalk, Gravette, AR 4-6PM
5/6 - Bookish Bookstore, Fort Smith, AR 10AM
5/12 - Little Rock Christian Academy, Little Rock, AR 8:30AM
5/15 - Reagan Elementary, Rogers, AR 9AM
5/20 - Barnes & Noble, Fayetteville, AR 2PM
6/3 - Brick Lane Books & Gifts, Rogers, AR 10AM
6/8 - Farmington Public Library, Farmington, AR 10AM
6/14 - Prairie Grove Public Library, Prairie Grove, AR 11AM
6/17 - Pearl's Books, Fayetteville, AR 11AM
6/21 - Pea Ridge Public Library, Pea Ridge, AR 10:30AM
6/24 - Kindness & Joy Toys, Fayetteville, AR 10AM
We love working with our retail partners across the U.S. and host many storytime readings & events at public libraries, bookstores, festivals, garden centers and more.
If you're interested in partnering with us or wish to inquire about our wholesale pricing, please send us an e-mail below.